KASSAR HOMES LOYALTY PROGRAM
Your continued loyalty & confidence in kassar Homes means a great deal to us. When you purchase a home from us more than once, we will give you $5,000 in free upgrades. It's our way of recognizing your commitment to kassar Homes as your builder of preference. PLUS, our Loyalty Recognition Program is in addition to any current community bonuses we may be offering.
When you turn a friend or family member into a Kassar Homes home buyer, you'll receive $1000 in cash! How does it work? Accompany your friend or family member on their first visit with a sales representative. When both parties have closed, you (the current homeowner) will be paid! Make sure to speak with a sales representative for more detail.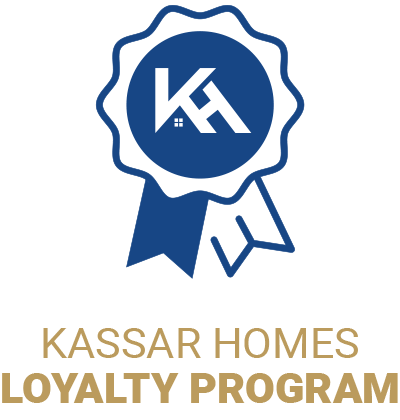 Work With Kassar Homes Today!